Tennis Court Cleaning
Its important for tennis courts to be kept clean for a number of reasons.
First and foremost is players safety. Tennis courts especially those surrounded by trees are prone to moss algae and leaf debris which leave the court slippery and dangerous. Failure to remove these hazards could result in accidents with players slipping which may not be covered by insurance.
A well maintained court thats kept clean and free of debris will last a much longer time before resurfacing or painting is required. Keeping the court clean which allows natural drainage. If the court has poor drainage then water will sit on the surface then freeze and expand during the winter. This causes cracks and damage reducing the life of the surface. In the long term a well maintained court saves you money!
At Elite Exteriors we clean all tennis court types. Whether its a one off clean to remove surface debris and improve the appearance or a deep clean removing all moss and debris from a court that perhaps has not had much attention over the years then we are here to help.
Our specialist tennis court cleaning equipment and methods produce fantastic results increasing the grip, reducing the chances of accidents and improving drainage.
We have cleaned a number of courts over the years and offer free no obligation quotes and advice. Call jeremy on 01733 340890 for free advice or a friendly chat!
As well as tennis court cleaning we offer a tennis court lining and tennis court painting service.
The pictures below show a tennis court that we recently transformed. The court had been out of action for a number of years and had become overgrown with moss making tennis impossible.
Elite Exteriors carefully cleaned the tennis court with our specialist tennis court cleaning equipment. All the moss and other debris was removed and as the pictures show made the tennis court playable again at a fraction of the cost of a new court. The cleaning was completed in one day.
Elite Exteriors tennis court cleaning service is nationwide.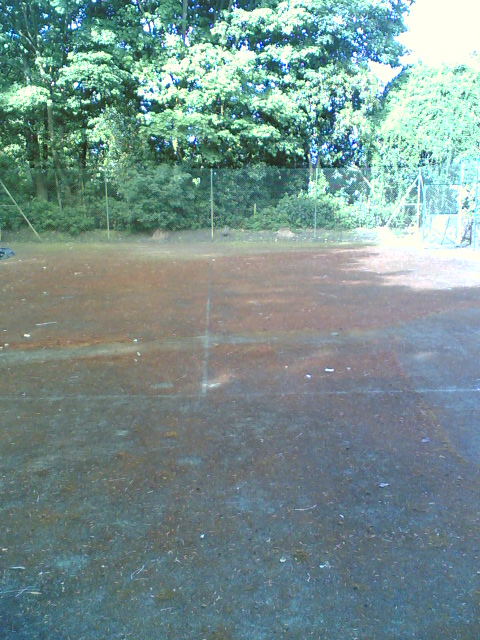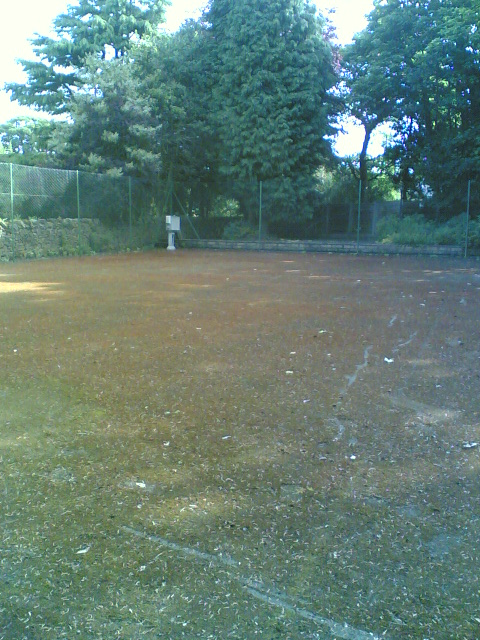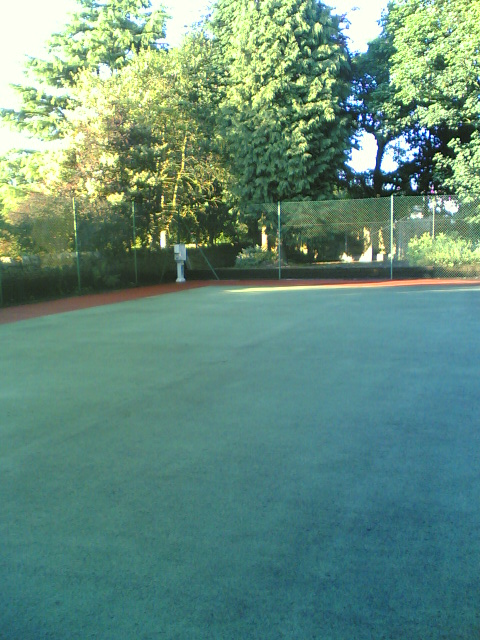 ' Can I say that Jeremy has done a superb job on cleaning the courts. The best that I have seen them cleaned. Very impressive. Pass on my thanks' '' '''''
Paul Purnell, Dulwich College, London.
After the court had been cleaned Elite Exteriors tennis court lining team moved in to reline. (with a better camera!)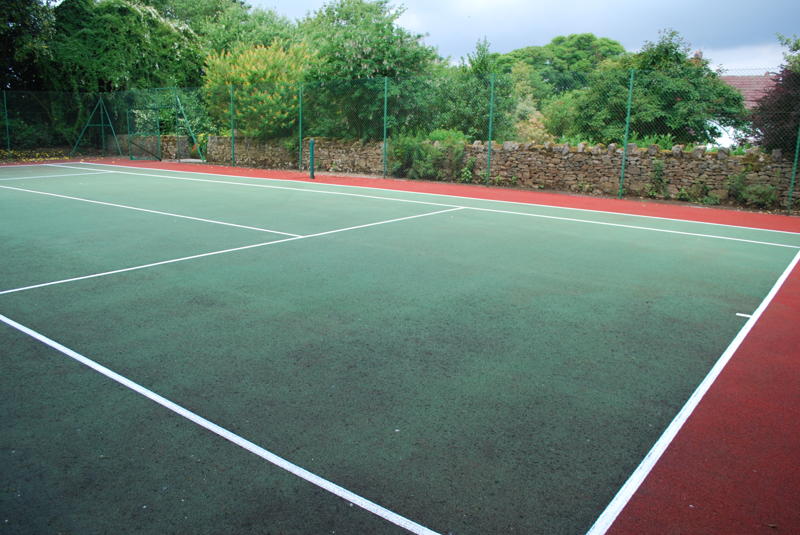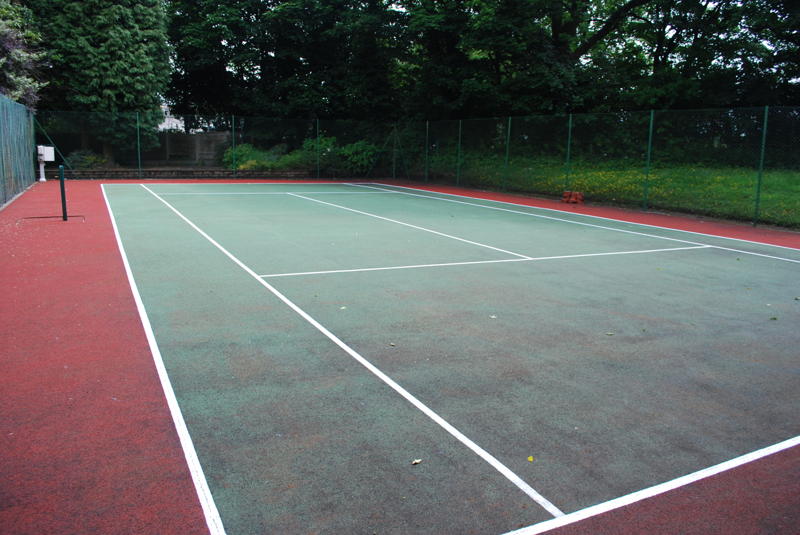 We are also NPTC qualified to apply moss and algae killers so if this is a problem please call us today on 0800 731 6319 or email jeremy@eliteexteriors.co.uk for all your tennis court cleaning requirements.