Childrens/School Playground - Play Surface and MUGA cleaning
Childrens playgrounds with surfacing such as 'rubber' 'wet pour' 'soft play' and other safety surfaces, often get, mossy, muddy, stained and covered in leaves and debris. Multi use games areas will get the same. All this makes the playground a dangerous place to play, especially for younger children. Your aim is to keep these surfaces safe for any children who wish to use the area. Elite Exteriors are specalists in cleaning childrens playgrounds especially rubber cleaning and has had many years experience cleaning and restoring these surfaces.
Elite Exteriors offers two levels of cleaning. Firstly we can clean the surface, improving the aesthetics but most importantly removing debris such as weeds and moss drastically improving the grip and drainage of the surface therefore reducing the chance of accidents occuring.
Secondly, we can do all of the above and also incorporate an environmentally friendly cleaning agent which will restore the surface to a 'as good as new' condition.
We have recently cleaned a number of mugas (multi use games areas). Our muga cleaning service is once again offered on two levels. One where just the muga is cleaned and the second where the muga and all the surrounding area is cleaned and includes a muga moss and algae treatment on completion.
Elite Exteriors staff are now qualified to NVQ standard in sports and play surfaces. So now with our safety surface cleaning experience plus recently obtained qualifications we should be your first contact for safety surface cleaning, playground cleaning or wet pour cleaning.
Call us now for a telephone quote on 0800 731 6319 or 01733 340 890 or email us
Elite Exteriors are an approved supplier to the Charles Lawrence Group (incorporating Playtop & Replay maintenance)
Having the expertise and experience to clean specialist rubberised play surfaces
Hard surface play areas can also be cleaned and maintained to ensure that surfaces are safe and problem free
Regular maintenance programmes are available to ensure that weeds, moss and other contaminants do not take over these valuable areas.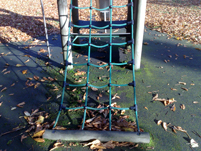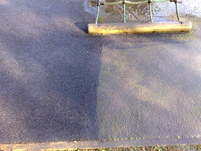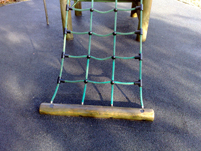 'Very impressed, firstly with your competitive quotation, but also your flexibility to work around our business and "local community"
Steve Evans, General services manager, Notts Girls High School.